Organisations face people challenges,
UNLOQ can help you solve them.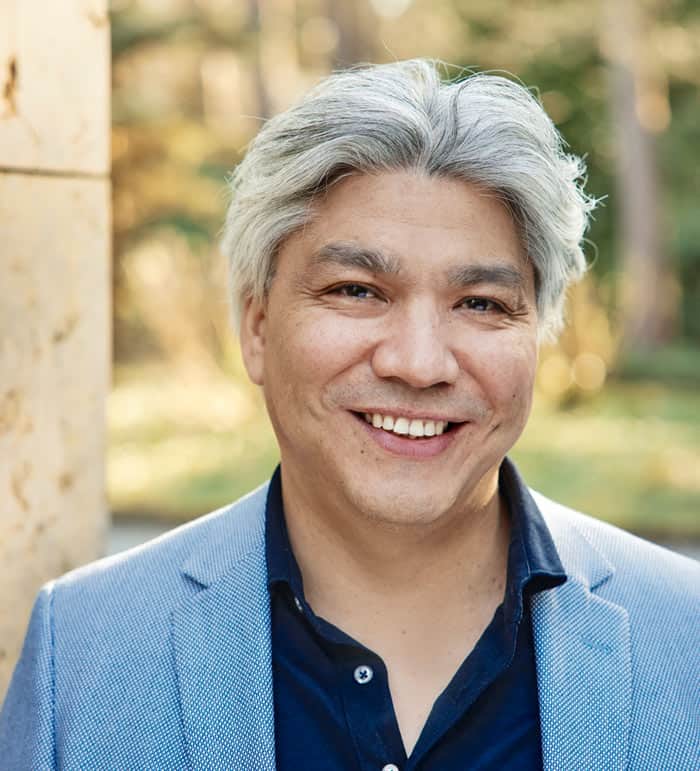 "We understand the many different people challenges organisations face today. We study, research and take pride in designing innovative, evidence-based people development solutions where we can really make a difference, always placing human beings at the centre."
Alexander Waringa
Co-founder & Managing Partner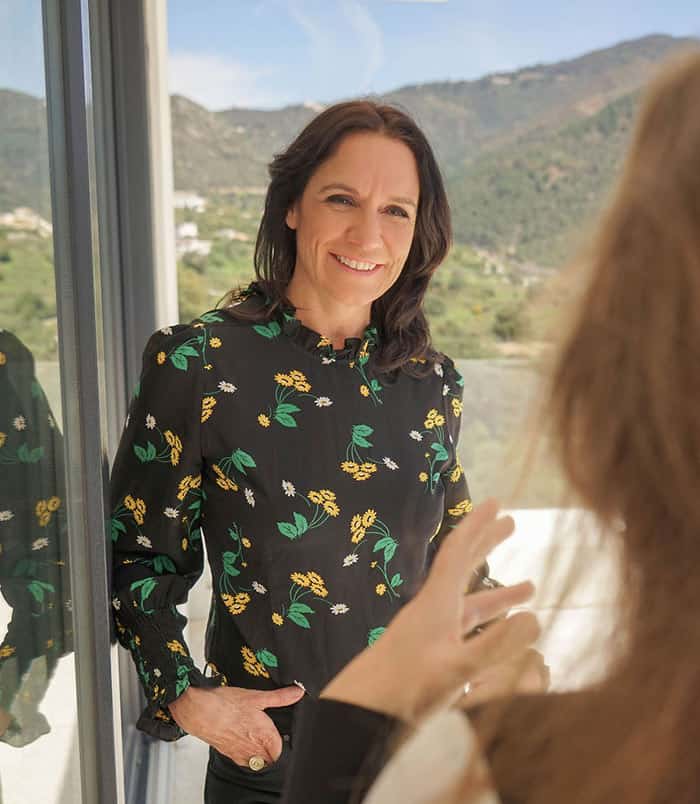 Shaping your next generation of leaders
"Organisations need leaders who can shape a sustainable and inclusive corporate culture, embrace complexity and ambiguity, tackle the unsolvable, and tap into the power of their people."
Macarena Vergara
Head L&D Humanitarian and Development Sector
Shaping next level leaders
New trends follow each other in rapid succession and leave their mark on decision-making. This makes one thing clear: the need for next-level leaders has never been greater. Next-level leaders distinguish themselves by truly caring about those that they lead, by asking the right questions, by inspiring and envisioning and through their eagerness to learn.
Successful next-level leaders will be masters of change and resilience. Behavioural and personality characteristics are critical to shape next-level leaders leader's ability to lead, sustain and grow their organisations. They should be able to drive a strong sense of purpose throughout the business to guide future direction and to strongly impact performance.
As UNLOQ we create powerful leadership journeys in close collaboration with our clients.
Creating a vibrant and attractive corporate culture
In today's world, organisations must deal with a new set of challenges and the need for accelerated change. Progressive organisations with vibrant cultures will survive. Because an attractive cultural climate drives performance and innovation, encourages collaboration and creativity and fuels ownership and accountability
We help organisations build meaningful workplace climates that generate the energy to embrace a shared purpose and foster an organisation's capacity to flourish.
Engaging your people and boosting productivity
Many businesses focus on developing their sales and marketing strategy. They are also aware of the importance of an engaged workforce. However, they don't know how to increase engagement. Like marketing and sales, employee engagement is directly related to productivity and performance. And what's more, statistics show that it can also reduce costs.
Teams with high employee engagement are 21% more productive. Engaged employees are 27% more likely to record excellent performance (Gallup). An engaged workforce can have up to 87% less chance of attrition (inside6q).
Increasing engagement is worth the investment because the return is likely to boost your productivity and drive business growth. And it will ensure that your business can successfully attract, retain and develop employees.
Upskilling employees and developing their potential
The pace of change continues to increase, and in today's globalised world, demands on employees are growing. The skills gap challenge is so serious that Gartner recently found 58% of employees need new skills to do their jobs successfully.
The World Economic Forum also predicts that companies that act fast to upskill their workforce can stay ahead of the competition. Investing in training & development help employees develop their potential and grow skills that add more value to the work they do, and that therefore directly benefit your business.
Also important is the value employees and job seekers place on development opportunities when considering offers. Making learning and development a focus of your company culture helps improve employee engagement, increases retention and attracts elite candidates.
Advancing diversity, equity and inclusion
While many companies have been putting diversity, equity, and inclusion into greater focus over the last few years, there is still significant room for improvement. Diverse teams foster better employee engagement and productivity. They enhance problem-solving capabilities as varying perspectives can help to approach business challenges in a new way.
Mckinsey's research shows that diversity in the workplace powers innovation and enhances financial performance continues to stack up. Other studies also found that companies with a solid DEI approach perform better and have greater resilience. The reason is clear: more diverse companies have greater levels of innovation, engagement and collaboration.
We work with organisations to develop inclusive mindsets and behaviours in leaders, teams and individuals in order to establish a true culture of diversity, equity and inclusion.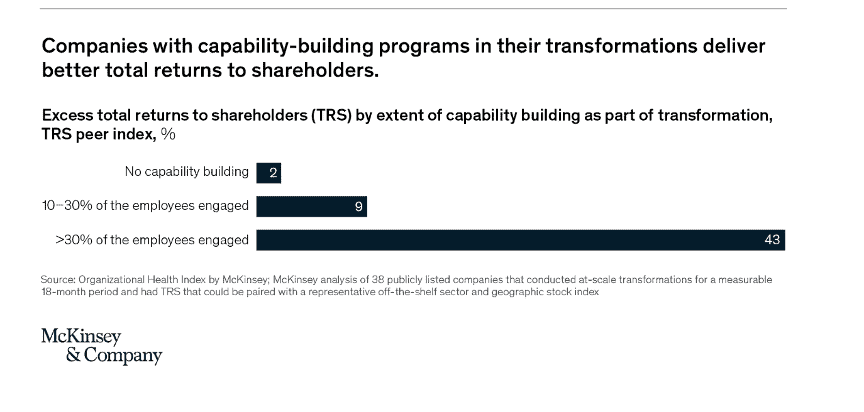 "We need to change. Embrace the change. Get engaged and change."
Enhancing capacity and ability to change
The pressure to innovate, be more transparent, and keep pace in a volatile, uncertain, complex and ambiguous world is causing leaders to push their organisations towards adapting and adopting quickly. Yet few leaders seem to acknowledge the impact on the people involved in absorbing rapid rates and large shifts of change.
These leaders will probably encounter 'change fatigue'. Often change is handled as an 'initiative' or 'project' with much emphasis on scorecards and reporting. Our experience shows that to realize change successfully, organisations need to emphasise the human factor of change. Recent research of McKinsey confirms that 'change capability' building goes well beyond traditional training.
It's an opportunity for leaders to energise people to support the transformation. A well-designed programme with effective capability building will shape appropriate mindsets and behaviours to accelerate transformation.
UNLOQ YOUR POTENTIAL
We provide your organisation with innovative people development solutions and bespoke leadership journeys.