Accelerated Behavioural Change model
The proven Accelerated Behavioural Change (ABC) model is at the heart of the UNLOQ Method and all our programmes. It guides you through understanding your situation and practising new behaviour in a real-life setting, supported by a development expert. This allows you to internalise your desired learnings and helps you to sustain the new mindset and behaviours. The result is deeper learning and greater professional impact.
ABC Model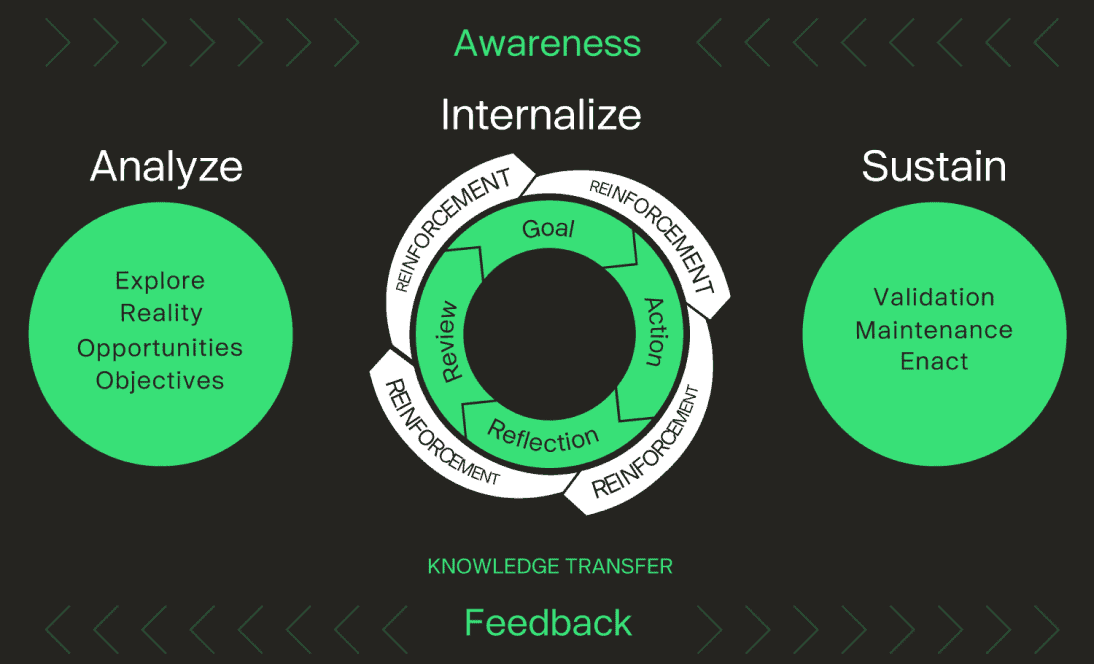 An authority in the field of remote coaching
Coaching is a profession, e-coaching a specialisation. With our 2010 research into remote coaching, and our publication of our innovative method for modern-day coaching, UNLOQ was ahead of its time. Our book describes the ABC model and UNLOQ Method with the unique benefits and ingredients of this new development approach. Among other topics covered are the implications and strengths of working remotely, increased frequent contact moments, social anonymity and the power of writing.
E-Coaching: Theory and Practice for a New Online Approach to Coaching
By Anne Ribbers, Alexander Waringa
Published by Routledge – ISBN 9781138778740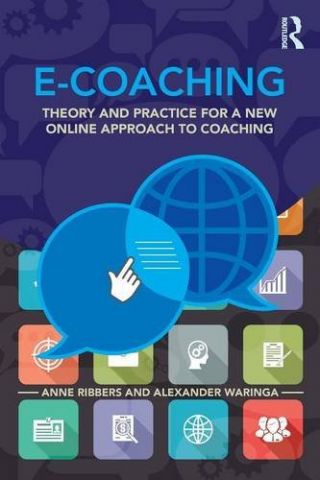 Professor Anthony Grant
Director Coaching Psychology Unit, University of Sydney, Australia.
"This well-grounded book addresses a timely issue – how to coach using a range of distance e-technologies. Insightful, informative and highly practical – this is a great addition to every coach's bookshelf."
Graham Alexander
Originator of the GROW Model, and author of SuperCoaching and Tales from the top.
"This is a terrific book. It is an extremely comprehensive guide to all aspects of every type of E-coaching. It is a must for anyone interested in e-Coaching and indeed has a lot to teach all coaches in any field."
Dr Lise Lewis, EMCC Master Practitioner
EMCC International Global President
"This is a recommended read for those wishing to take advantage of the opportunities emerging from globalisation and who want to offer a valuable addition to face-to-face coaching practice."
Professor Jonathan Passmore
University of Evora, Portugal
"E-coaching breaks new ground in offering coaches a detailed coverage of phone and internet based coaching. The authors provide a rich collection of research, insights and tips to help the practitioner."
UNLOQ YOUR POTENTIAL
We provide your organisation with qualified people development experts and bespoke development journeys.