Individual solutions
With our unique innovative coaching approach, we grow leaders, develop talent, and build people skills and self-awareness.
Technology Enhanced coaching
UNLOQ offers a wide variety of coaching programmes. Since 2012, onwards, UNLOQ has focused on researching and developing an entirely new way of coaching. This approach uses written coaching as an add-on to face-to-face coaching and is supported by UNLOQ Campus, our ISO-certified and GDPR-proof blended coaching platform.
Our Accelerated Behavioural Change model underpins all our coaching and facilitates the natural way people develop and grow. It guides participants through an analysis of the situation, to practising new behaviours in a real-life setting, supported by an expert coach. This allows people to internalize what has been learned and helps to sustain the new behaviours. The result is deeper learning and greater professional impact.
Personal & Talent development
UNLOQ designs and delivers customised professional, personal and talent development interventions to enhance and upskill employees and accelerate their growth. We use an optimal mix of learning interventions (for example, interactive workshops, blended coaching, action learning labs, and guided peer supervision).
Combining these with our innovative coaching approach ensures maximum transfer of training. It also leads to measurable results and sustainable behavioural change for employees, who take charge of their own development.
Setting up a CoachDesk
Within organisations, coaching is often seen as a valued instrument. Unfortunately, it is often applied in a fragmented or isolated way, which diminishes its value. Organisations are therefore looking at how they can offer coaching in a more standardised and streamlined way.
The CoachDesk enables organisations to easily offer coaching to more employees and to generate awareness and interest in coaching as a development tool among large groups of people. Employees can easily register, be matched with a coach and start their coaching engagement based on our unique technology-enhanced coaching approach. Organisations can also choose to work with a pool of both external and internal coaches. UNLOQ will gladly help you train internal coaches in our innovative blended coaching method.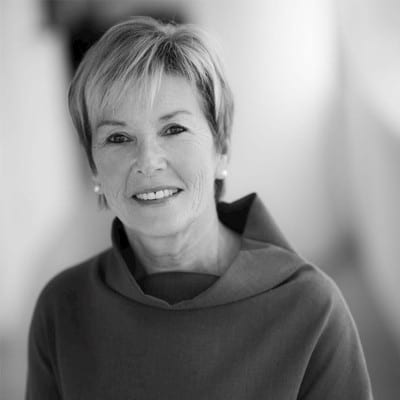 A unique learning mix of training modules in different countries
"UNLOQ brought the innovation in talent development that is I was looking for. We co-created the international Euroports Leadership Programme, which has become a unique learning mix of three live training modules in different Euroports countries plus individual online coaching for every participant in their native language. My whole senior leadership sponsors the programme. UNLOQ is a fun, high-quality and innovative partner to work with."
Lucrèce Reybroeck
Chief Human Resources Officer – Euroports
Unlock your potential
We provide your organisation with innovative people development solutions and bespoke leadership journeys.