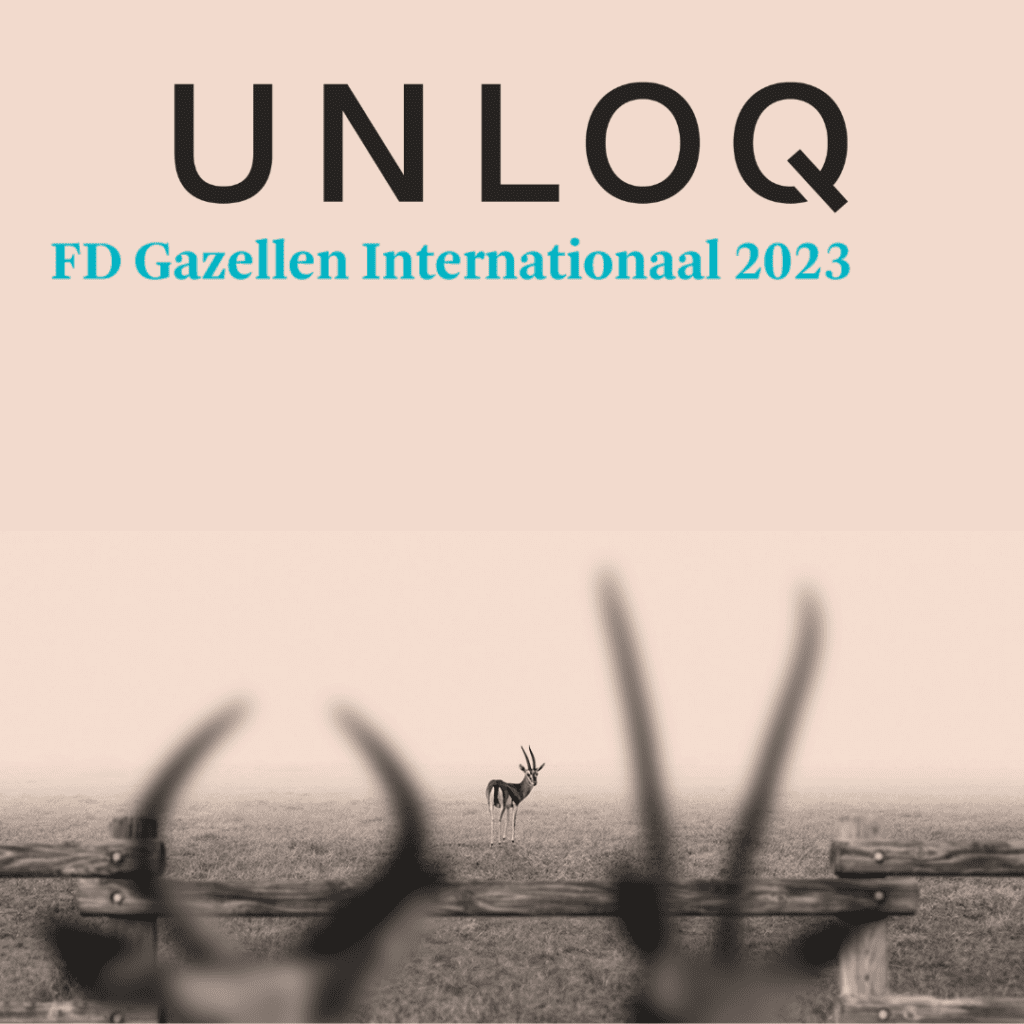 Congratulations to UNLOQ for winning its first international recognition, the FD Gazellen International Award for fastest-growing Dutch companies abroad!
This international award is a fantastic achievement and a testament to the hard work and dedication of everyone involved. The award is a follow-up to the traditional Gazelle received last year, and it is given to companies that have grown beyond their borders most extraordinarily. To qualify for this award, the company had to meet a set of criteria, including being an FD Gazelle winner for 2022 and having a foreign turnover of at least 25% of the group turnover.
But let's break it down and explain to you how we have managed to get this and, more importantly, how you can benefit from this:
We have a great network of associates worldwide who serve our clients as they share the same language and culture, making for a higher possibility to connect at a deeper, relevant, and transformational level. Thanks to this powerful community we have built for over ten years, we can deliver tailored-made programs in over thirty languages.
The development is made in collaboration with the organisations and corporations we work with. We offer them customised L&D programmes in over thirty languages depending on the region or target groups designated, and we act accordingly.
Context is critical to delivering top-tier transformational experiences, and we excel in this. We have provided over 150 coaching and development programmes tailored to our clients' needs. Our clients consistently give us feedback on how greatly they appreciate getting solutions in their native language.
Do you want to learn how much more you can get from UNLOQ? Contact us and see how we can best serve your organisation.
Continue to professionalize and optimize
In addition to the continued development of our UNLOQ Campus coaching platform, we also accelerated the ISO 27001 certification process. This process had already started in 2019 and was aimed at improving our internal processes and increasing the security of customer information. Especially at a time when more and more work is done online and remotely, it is a challenge to ensure maximum confidentiality of information. Obtaining the ISO certificate is not easy; as an organization you have to comply with no less than 166 standards. Thanks to a great team effort, we are happy to share the good news that we have now successfully passed the audit! This makes us one of the few (international) L&D organizations with an ISO-27001 certification.