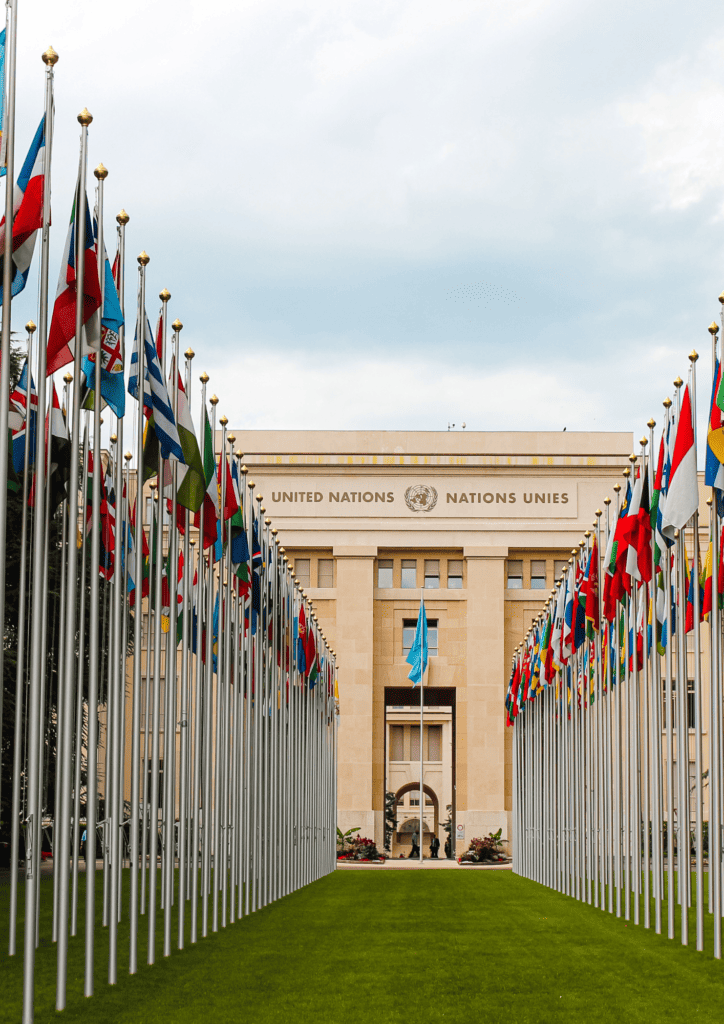 "The programme helped me to become a confident leader and manager for my team. It helped me to see through some conflict situations and find efficient solutions to resolve them. I would wish to repeat these sessions with my coach in a year to see the progress further"
In the fast-paced world of today's professionals, growth and development are not just buzzwords; they're essential for success.
So, when the United Nations Volunteers (UNV) programme embarked on their coaching programme for Managers it was a forward-thinking move that promised significant results. UNLOQ, an in-house training L&D solution provider, delivered the programme. This programme was designed to equip participants with the tools they needed to thrive in their roles.
Let's dive into the specifics of this transformative journey that saw 35 dedicated participants divided into two cohorts – 21 in April and 14 in October 2022. The UNV Managers coaching programme matched participants with coaches based on language, background, and functions, ensuring a personalised and effective coaching experience. At UNLOQ we currently have around 120 highly professional and qualified coaches spread across the world who are able to coach in more than 20 languages.
The kick-off for these enthusiastic individuals was held end of April and beginning of October of last year. Over the course of 8-9 months, participants received 360 minutes of blended coaching sessions, with the April cohort wrapping up in January 2023 and the October cohort concluding in June this year.
Now, here's where it gets exciting. We like to measure what we do so that we can understand the effectiveness of these kinds of programmes. We do that with our own UNLOQ People Analytics evaluation tool. The UNLOQ People Analytics assessed participants' mindsets, goals, determination, motivation, confidence in coaching, self-reliance, and more, and revealed results that exceeded expectations.
One of the standout results was the increase in the growth mindset, a belief that people can change and grow. The initial score of 36.2 soared to a remarkable 40.4 after the programme. It's clear that the coaching programme not only impacted the participants' mindsets but also bolstered their goal determination (from 4.9 to 7.7), motivation (from 9.2 to 9.7), and confidence in coaching (from 8.4 to 9.3), all on a scale from 1 – 10.
The assessment of working alliance with coaches highlighted improvements in bond (from 5.9 to 6.9), task (from 6.0 to 7.0), and goal (from 6.1 to 6.5), all on a scale of 1 to 7, demonstrating that the participants not only connected with their coaches but also achieved their objectives with greater clarity and satisfaction.
Moreover, participants reported their perceptions of the coaching process itself. They felt they had a significant say in shaping their coaching experience and appreciated the opportunity for self-development. High satisfaction levels were evident, with an overall programme rating of 9.4 and a coach rating of 9.7 out of 10. These results underscored the programme's effectiveness and the invaluable role coaches played in guiding their coachees toward success.
Some of the remarkable testimonials shared with us were:
"This leadership coaching program gave me an excellent opportunity to better understand myself and my managerial role, and helped me redefine my goals for success and redefine my goals in managing people"
The UNV coaching programme delivered impressive results, boosting growth mindsets, enhancing psychological needs, and shaping positive personality traits. Furthermore, the participants' feedback and the coach team's observations underscored the value of investing in professional development. This initiative by UNV and UNLOQ is a shining example of how coaching can empower individuals to thrive personally and professionally in an ever-evolving world. With such inspiring results, the future looks even brighter for these young, forward-thinking professionals.
To learn more about our programmes and the UNLOQ People Analytics evaluation tool, visit our website: UNLOQ Programmes.
For a deeper understanding of our evidence-based approach, check out our article: The Benefits of Working Evidence-Based.