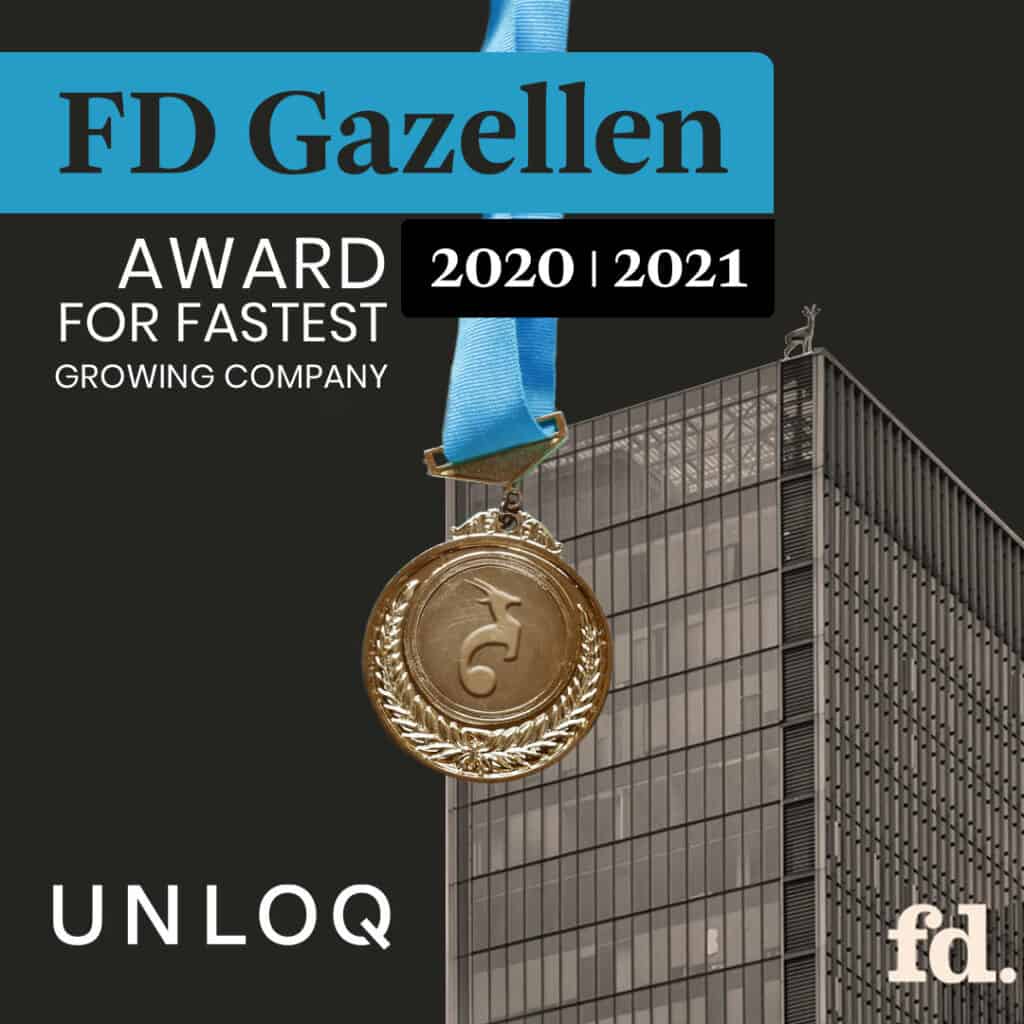 As one of the fastest growing companies in the Netherlands, UNLOQ wins an FD Gazelle 2021.
We are proud to announce that for the second year running we have received an FD Gazelle Award. This is a prize awarded by the Dutch Financial Times to rapidly growing and financially healthy companies. The award reflects the fact that we have managed to achieve substantial growth once again, and we are deeply grateful for that, knowing how many fellow companies are in dire straits because of the Coronavirus pandemic.


The main award criterion is a turnover growth of at least 20% over a period of three years. "Growing in turnover is one thing, but that does not mean that you have delivered much added value. Making a profit and creating jobs are also important indicators," says FD editor Pim Kakebeeke. Turnover growth is reflected as 50% of the final score, and as 25% of both employee growth and profitability. The expectations were not very high after a disastrous Coronavirus year, but the fastest growers in the Netherlands don't sit still when a storm is brewing, Kakebeeke adds.


Dutch roots, international scope
Although we are originally a Dutch company, our growth has been made possible by our European core team and our international team of associates. This enables us to assist our clients in their personal and professional development all over the world. Our growth is ongoing because more and more organizations are finding their way to us.