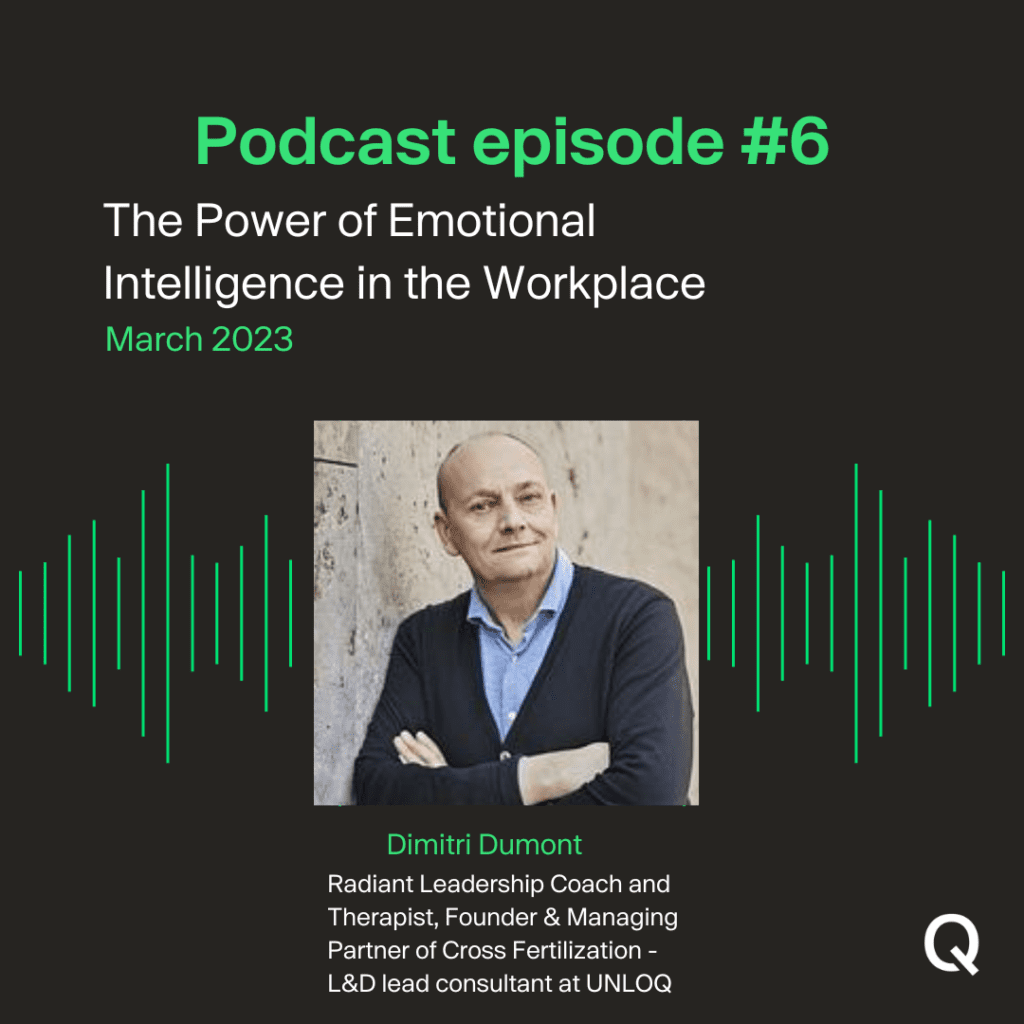 Do you know emotional intelligence is an essential skill in the workplace?
Emotional intelligence refers to the ability to recognise and manage your own emotions and understand and respond effectively to the feelings of others. Employees with high emotional intelligence can work collaboratively, handle conflict, and communicate effectively.
One way that emotional intelligence is essential in the office is in managing stress. When employees can recognise their own emotions and the emotions of others, they can respond to stressful situations productively.
Our latest podcast episode features Dimitri Dumont, an emotional intelligence specialist who guides the conversation about this essential skill and how it can benefit your career. Tune in now to hear our expert guest discuss the importance of emotional intelligence, share tips for improving your emotional intelligence, and offer insights on cultivating a more emotionally intelligent workplace.
Do you want to learn more about emotional intelligence in the workplace? Don't miss out on this valuable conversation – listen to our latest episode now!