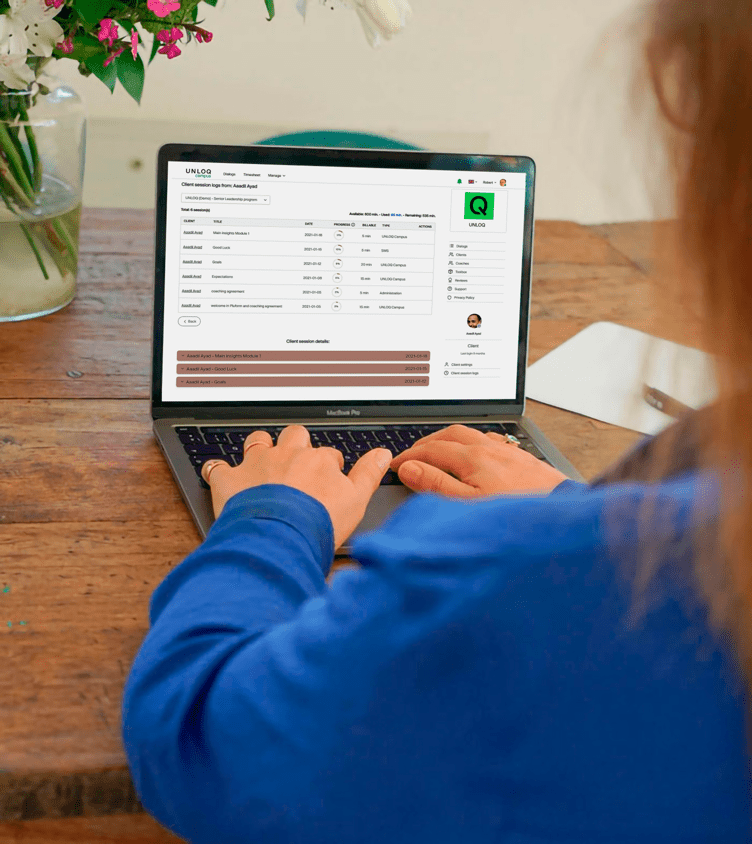 Leadership is the ability to effect change by developing and articulating a vision to others. Organisational leadership encompasses the qualities and competencies needed to manage a company or one of its divisions, and is typically more expansive and complex than other types of leadership. It involves establishing direction, aligning resources, motivating and inspiring employees, and ensuring that everyone is working towards a shared vision.
The leadership style needed for organisational success can vary depending on the specific company, culture, and objectives. While some approaches may be more authoritative, others may be more participative or collaborative. Effective leadership involves identifying and leveraging the unique strengths and weaknesses of team members, creating a positive and supportive workplace, and fostering ongoing learning and development.
In today's volatile and unpredictable business landscape, companies need leadership skills and organisational capabilities that go beyond those that have driven their past success.
The pandemic and tumultuous events of 2020 have demonstrated that businesses led by individuals who are swift to adapt and can rally their teams to embrace new approaches to work have fared the best in navigating the Covid-19 crisis. The pandemic fuelled and exposed trends like the Great Resignation and quiet quitting, with the latter being an evident symptom of inadequate management.
This has made leadership development more critical than ever before.
Traditional management has only addressed a portion of the larger picture; the manager's responsibility has typically been to convey the leadership's direction, establish objectives, delegate duties, and accomplish the goals assigned to the group. In light of the rapid pace of innovation, conventional management has been devalued as merely maintaining the status quo. However, merely adhering to existing practices is not enough.
How can we empower effective leadership?
Many leaders don't feel equipped to communicate in a way that avoids stagnation and promotes new practices. In-house leadership training is an effective way to provide leaders with the skills they need to manage people, projects, and resources effectively. It helps leaders develop the skills to communicate coherently with their team, motivate and inspire them, and create a positive work culture.
In addition, in-house training programs are a powerful method to developing organisational leadership. These are customised training programmes designed to meet the specific needs of an organisation. It's a cost-effective way to provide leadership training to a group of individuals without the need for an external training provider. They can be tailored to suit the specific requirements of the organisation, allowing leaders to develop the skills they need to be effective in their roles.
Psychological safety is an important aspect of organisational leadership. It refers to the belief that an individual can speak up and offer ideas, feedback, or criticisms without fear of retaliation or negative consequences. Leadership training programs can also help promote psychological safety. By promoting a culture of respect, trust, and support, leaders can create an environment where employees feel valued and heard, leading to increased job satisfaction and productivity.
There is growing recognition that fostering leadership and development within an organisation should not be restricted to just top-level executives. Employees at all levels are increasingly required to make significant decisions that align with corporate strategy and culture. For instance, organisational leadership is required to examine how current practices can be enhanced or modified to address future needs. Therefore, it is crucial that employees at all levels possess the relevant technical, relational, and communication skills to do so.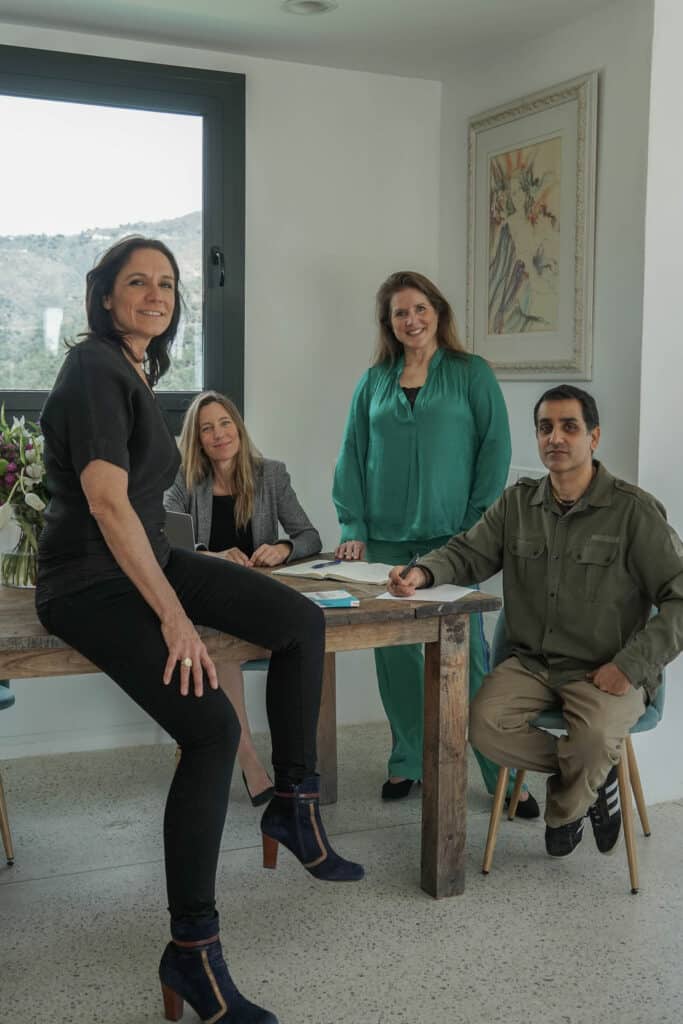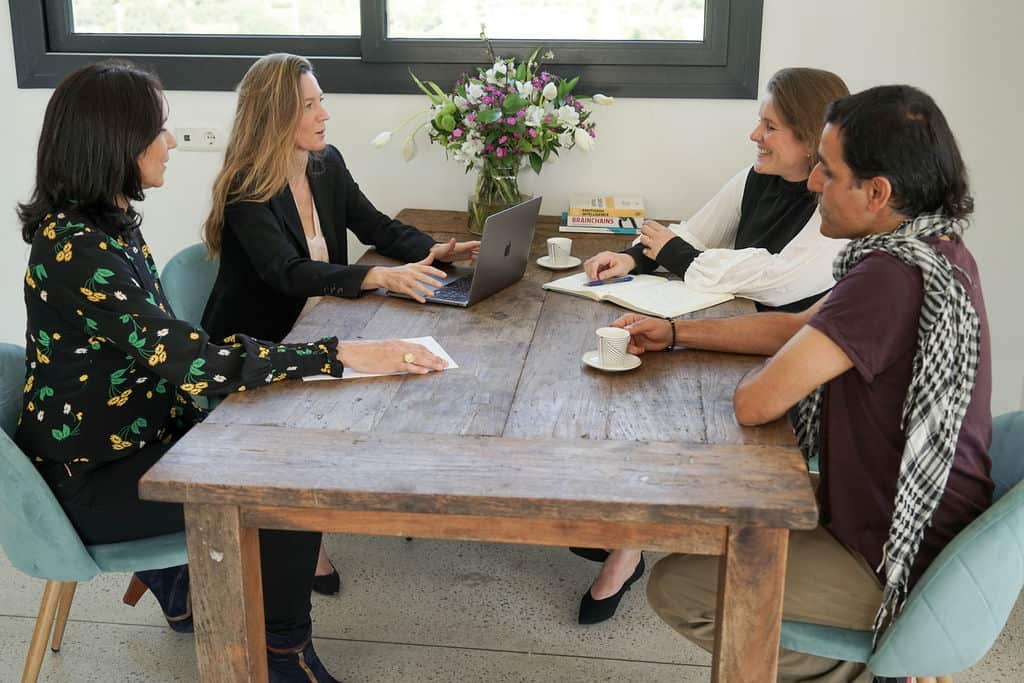 UNLOQ's tailored solutions
UNLOQ is committed to cultivating effective organisational leadership through in-house training programmes. Our approach is centred around fostering a collaborative learning culture in an open and inclusive environment, where individuals are encouraged to share their experiences and insights.
At UNLOQ, we recognize that effective leadership is critical at all levels of the organisational hierarchy. That's why we offer human-centred leadership programs designed to have a high impact and cater to individuals at different levels of the organisation. Our programmes target Executive and Senior Leaders such as Board Members, Mid-Level Leaders who lead a team and report up to senior leaders, and Frontline and Future Leaders who are managing or about to manage one or more direct reports.
With our targeted programmes and personalised approach, UNLOQ is well-equipped to help individuals and organisations cultivate powerful leadership and drive success in today's fast-paced and ever-changing business environment . Click here to learn how we can help you and your organisation promote a leadership practice that will facilitate your growth and reach new heights of success.
---
Continue to professionalize and optimize
In addition to the continued development of our UNLOQ Campus coaching platform, we also accelerated the ISO 27001 certification process. This process had already started in 2019 and was aimed at improving our internal processes and increasing the security of customer information. Especially at a time when more and more work is done online and remotely, it is a challenge to ensure maximum confidentiality of information. Obtaining the ISO certificate is not easy; as an organization you have to comply with no less than 166 standards. Thanks to a great team effort, we are happy to share the good news that we have now successfully passed the audit! This makes us one of the few (international) L&D organizations with an ISO-27001 certification.